Members of the National POW/MIA Memorial & Museum are excited to be exhibiting at Camp Legacy in Washington, DC.
May 11-13, 2023
The National Mall, Washington, D.C.
JFK Hockey Fields, West Potomac Park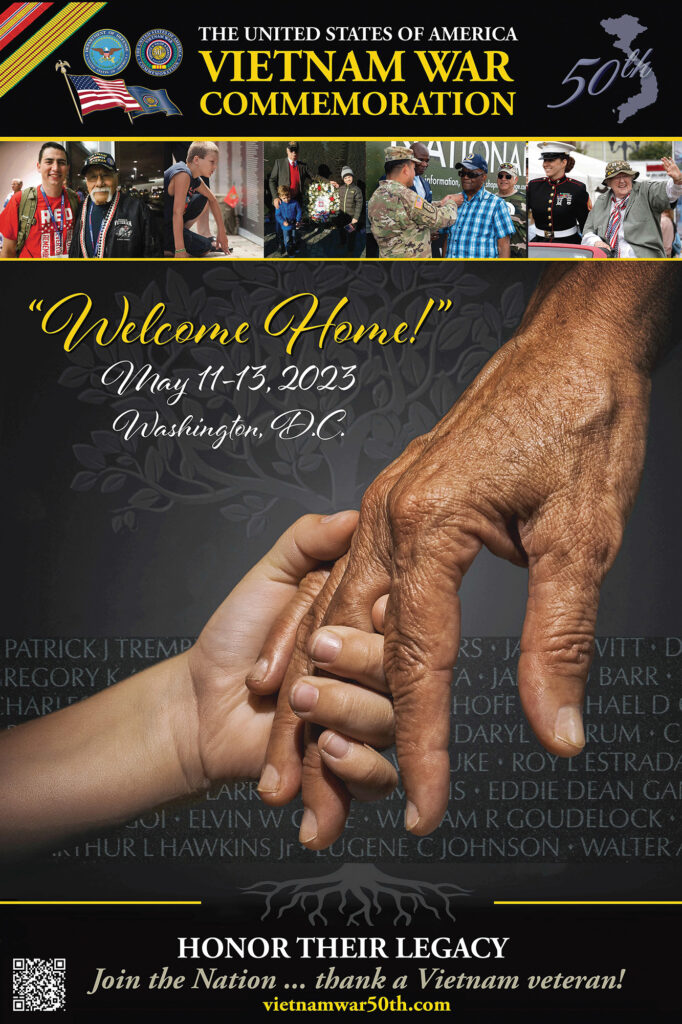 Join us May 11-13 in Washington, D.C. on the National Mall at both the JFK Hockey Fields and West Potomac Park as we honor Vietnam veterans and their enduring legacy of service, and welcome them home! Festivities commence Thursday, May 11 at 11 a.m. with an Opening Ceremony at the west end of the JFK Hockey Fields. A ribbon-cutting with special remarks and a flyover by four Vietnam War period Huey helicopters in 4-ship formation formally opens Camp Legacy.
This 3-day interactive, immersive experience, which runs from 10 a.m. to 6 p.m. daily, will highlight the legacy of our Vietnam veterans, and the contributions of individual citizens, our allies, the Services and nongovernmental organizations during the Vietnam War period. It will feature daily performances by various drill teams, bands and musicians; highlight national and military historical museum exhibits, including Vietnam veteran-centric association and group exhibits; eight different panel discussions; daily afternoon precision parachute drops by the U.S. Army Golden Knights; two areas showcasing six Vietnam War period static displays (four Huey helicopters and two vehicles); a Veterans Services Hub; Continuing Legacy Hub; rally points for veterans and their families to gather; and sunset performances by military service bands and drill teams closing out each day.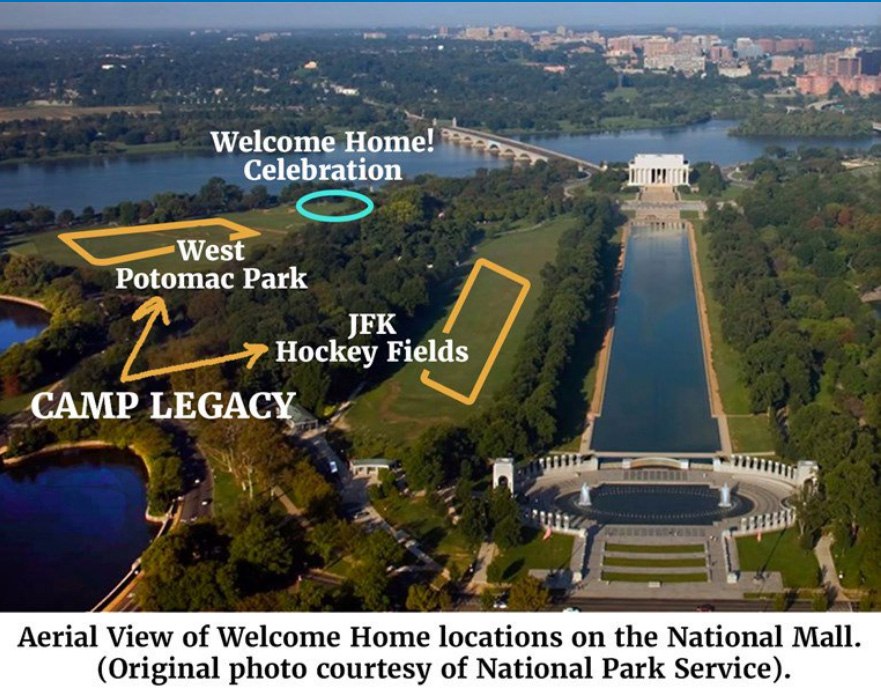 Participating in this event are more than 90 groups including our premier military bands, honor guard units and drill teams, Gold Star families; POW/MIA organizations; veterans associations; government agencies; national, military and Smithsonian museums; high school bands; and Junior ROTC drill teams.
Saturday's 1 p.m. Welcome Home celebration will be co-hosted by NFL legend and broadcaster Joe Theismann, and former Miss America and ESPN reporter Sharlene Wells Hawkes, as well as other special guests. It will include a flyover, multimedia effects, jumbotrons, narration, singing, military bands and guest performers all honoring our Vietnam veterans and their families.