Honoring Gold Star Families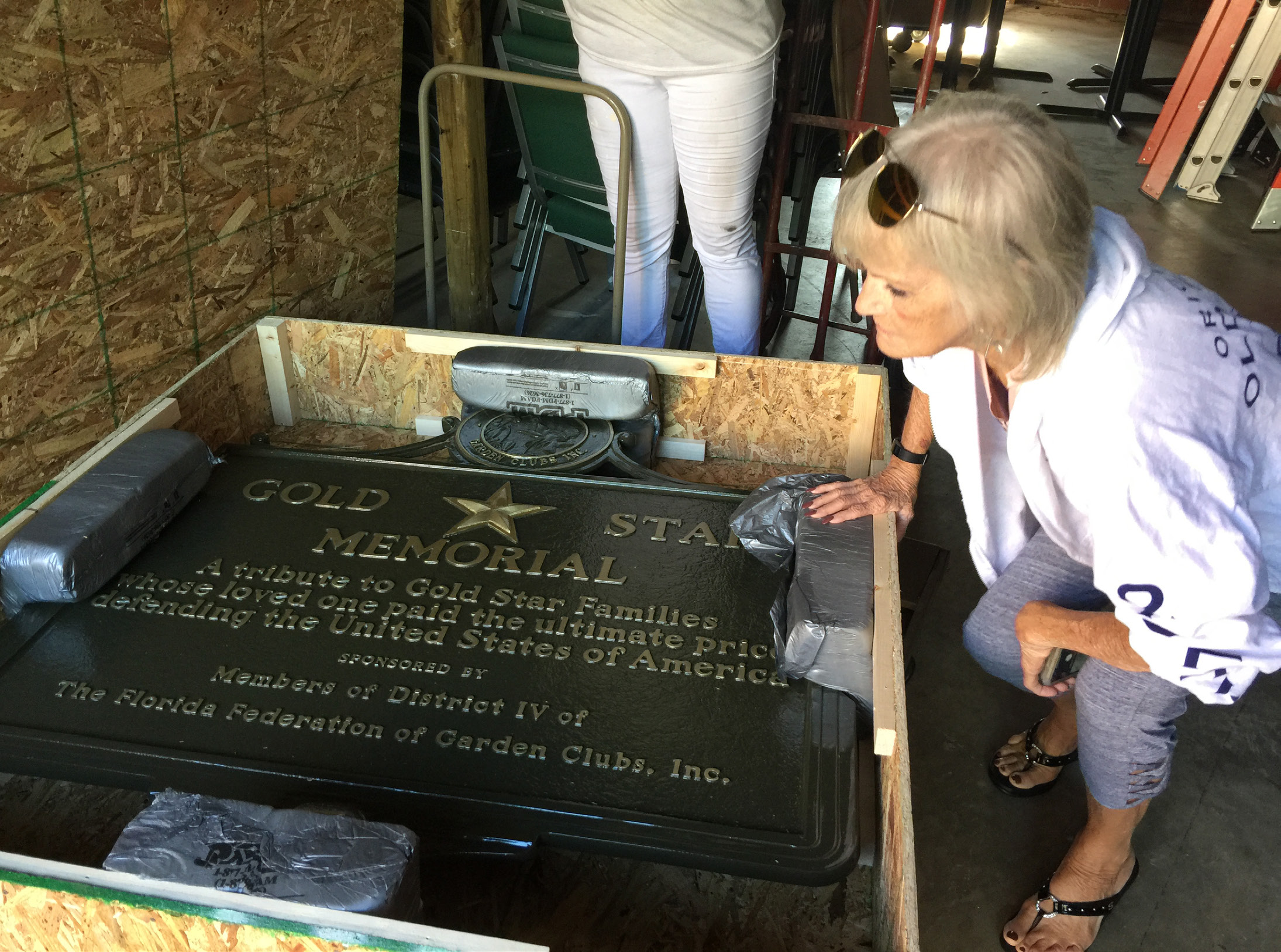 Plans for a new monument and garden commence
By Stephanie Thompson – Liberty Life Magazine
In the September 16 issue of Liberty Life, we talked about Cecil Field POW/MIA Memorial Inc.'s plans to build the future National POW/MIA Museum & Memorial. It is an ambitious project with numerous elements to consider. One local woman was encouraged by the significance of the concept to see if she might be able to add one more detail to the already expansive project.
Lynn Vernon, a member of the Garden Club of Fleming Island, proposed the 14 garden clubs in District IV unite to fund a Gold Star Families monument for the future POW/MIA Memorial & Museum.
"I had to sell her on it," Vernon said of Joy Elrod, District IV director of the Florida Federation of Garden Clubs. "It took me a good 10 seconds. She called a meeting and got most District IV presidents together. I thought they would have to take it back to their clubs…it all happened in 20 minutes. 'Yes, we will fund it. Yes, we will back you.'"
She then reached out to Mike Cassata, executive director of the National POW/MIA Memorial & Museum effort, and asked him if he would ask the decision makers whether they would consider allowing the garden clubs to place a Gold Star Families monument at the site of their project. Cassata took the question to the Memorial & Museum committee. Not only did they grant permission, but they also expanded the project to include the monument placement on the grounds of the Chapel of the High-Speed Pass. Vernon now chairs the effort to make the Gold Star Families Memorial Garden a reality, and she is joined by special committee members Joy Elrod, Kalia Baillene, and Jackie Host. Vernon was blown away by the positive response.
"I just asked to put a seven-and-a-half-foot metal monument out there; I had no idea it would grow to the size of the vision Mike and others have for the Gold Star Families Memorial Garden," Vernon said. "It went from a single monument to a whole landscaped garden."
For those not familiar with the term "Gold Star Family," it includes surviving family members of those who lost their lives while serving our nation. The Gold Star Families Monument holds special meaning for Vernon, whose father was killed in a B-52 crash in 1956. She did not realize until she was an adult that her family was considered a Gold Star Family.
"I never thought of myself as a Gold Star Child. I thought to be a Gold Star Family that a person had to be killed in a combat situation," Vernon said. "It turns out, it's not that at all. It's just losing your life while in the service."
We all have pivotal moments in life; moments that either change our direction or provide us with clarity and a defined purpose. For Vernon, one such event was the 2018 Run For The Wall (RFTW) motorcycle ride from California to the Vietnam Veterans Memorial in Washington, D.C. Looking back on that experience, Vernon says, "There are no coincidences in life. That ride was life-changing for me."
At one particular lunch stop, of the 500+ participating bikers, Vernon and her husband sat across the table from a chaplain who was responsible for meeting Gold Star Families all along the route. Vernon's husband Rich—a retired Navy senior chief and Vietnam Veteran—told the chaplain that Vernon didn't think she was part of a Gold Star Family, despite her dad having been killed on active duty. The chaplain responded, "Of course you are."
Just weeks prior to that cross-country trip, during the planning of the Blue Star Monument on Fleming Island, Vernon realized there weren't any Gold Star Family monuments in Northeast Florida. She was determined to change that. Soon after that decision, she made a connection that spoke directly to her vision.
"When I found out that Mary Helen Hoff was an Orange Park resident, I flipped out," Vernon said. "This amazing woman lived so close to me for so many years, and I so wished I could have met her." She was inspired to do something to honor Hoff, the creator of the POW/ MIA flag, and other families like hers. "It gave me the opportunity to meet her sons. I told them that one of these days we would have a Gold Star Family monument out here," Vernon said.
That day is here. The dedication for the Gold Star Families Monument was going to take place during the annual Gathering in the Pines event, but COVID-19 derailed that plan. The hope is that the dedication can be held February 27, 2021 for the Gold Star Families, District IV garden clubs, POW/MIA committee members, donors, and others interested. Vernon is grateful for Elrod and the District IV garden clubs. She said, "It's only through National Garden Clubs Inc. that the Blue and Gold Star Monument program even exists."
Prosser Inc. has generously designed the environment for the monument, and the goal is to finalize it by the end of this year. As one can imagine, it requires considerable funding to complete this sacred project. Sponsorship opportunities and commemorative bricks are available, and donations are sincerely appreciated.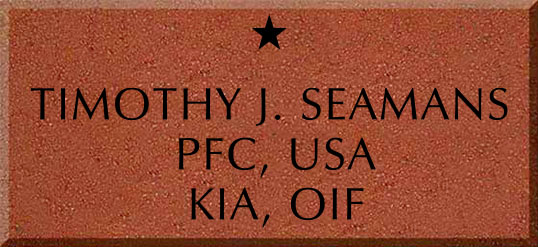 $150
3 lines of text, 20 characters per line
(this includes spaces and punctuation)
*****This brick is for GOLD STAR FAMILY MEMBERS only and there is a limited quantity of 100 bricks available for purchase*****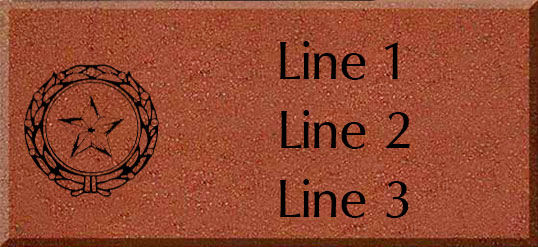 $150
3 lines of text, 12 characters per line
(this includes spaces and punctuation)
*****This brick is for GOLD STAR FAMILY MEMBERS only and there is a limited quantity of 100 bricks available for purchase*****