National POW/MIA Memorial and Museum
There is a void that exists in the story of the American experience, a gap wide open in the history of our nation. A calming, a soothing yearned for that can be partially attained through the realization of hallowed ground, a place for the nation to remember, contemplate and pay tribute to our American Prisoners of War and those Missing in Action. This National POW/MIA Memorial and Museum is set to pay tribute to more than 140,000 service members. Approximately 95,000 of these heroes were classified as missing in action with only 12,000 of those having come home. It is time those who served, their families and the nation have a place of honor, tribute and remembrance.
Prosser was an instrumental partner in launching a National POW/MIA Memorial and Museum. Their work included leading the initial programming and visioning, preparation of the master plan, conceptual architectural design and assisting in the development of the fundraising program, budgeting and support collateral.
A future that embraces, honors, educates and celebrates with respect America's Prisoners of War and Missing in Action service members is vital. History, emotion, patriotism and pride are prerequisites to the creation of a sacred place that honors the bravest who continue to preserve our nation. The National POW/MIA Memorial and Museum promises to uphold the trust shared by all Americans and those who serve that the value of the men and women who fight for freedom and liberty is incalculable.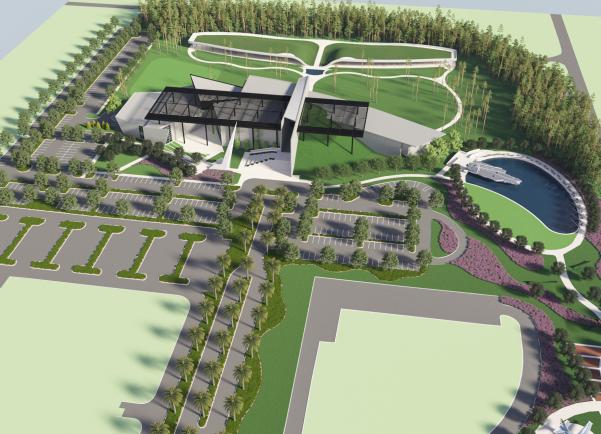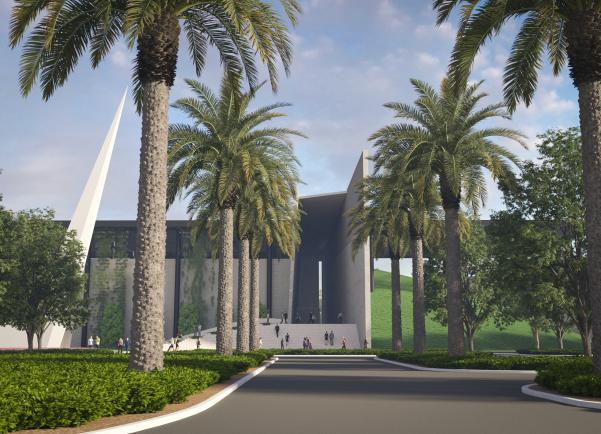 This National POW/MIA Memorial and Museum is designed to connect with all who visit on an emotional, intellectual and physical level. The complex connects to individuals, the memorial environment, the country and even the cosmos through a design framework that makes up the museum structures, the surrounding gardens and airspace above. The sun and the seasons have driven the location of structures where the solar activity on National POW/MIA Recognition Day in September creates a palpable experience. The entrance to the complex is serious and somber with strong references to hope, solitude, captivity and a yearning for freedom and certainty. The enormity of those Missing in Action is evident through monumental spaces which include elements dealing with the intangibility associated with those still missing. Groves of trees and forests of steel are juxtaposed to create spaces that are occupied by visitors where the natural order of life, the human condition and the plight of freedom is examined, questioned and celebrated. Education, artifact preservation, research and discovery are an integral part of the complex. The complex promises to be a place that teaches by integrating a state-of-the-art research program promoting the endeavor of self-discovery. Our National POW/MIA Memorial and Museum is a destination for all, focused on the hope that visitors will leave enriched, reverent and called to tell the story of the nation's Prisoners of War and Missing in Action heroes.