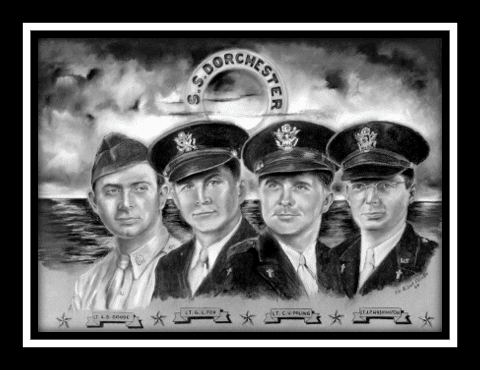 You are invited to attend the
Four Chaplains Interfaith Memorial Service
In Memory of Four Men of Faith

"The Unique Legacy of Brotherhood"
February 3, 2023 – 10:00 AM
Chapel of The High-Speed Pass
At Cecil Field
6112 POW-MIA Parkway
Jacksonville, FL 32221
(904) 945-1096
Rev. Patrick Archuleta
Chaplain
---
Our Guest Speaker This Year
The Honorable Mose L. Floyd
Presiding Judge for the Veterans Treatment Court of Duval County.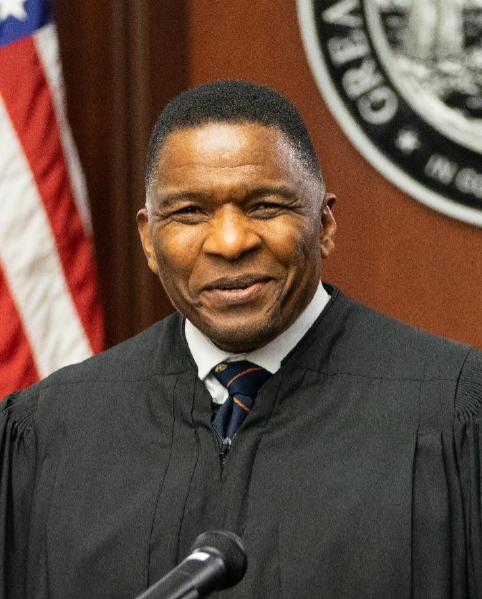 The Honorable Mose L. Floyd has served as the Division M Judge for Eleven years. In that capacity he also presides over the Duval County Veterans Treatment Court, a program designed to provide essential substance abuse treatment services, mental health treatment services or both, to current and former military service members. Prior to becoming a Judge, he served as the Managing Attorney for St John's County State Attorney's Office. He also served with the Jacksonville State Attorney's Office. Judge Floyd was the Director of County Court from 2006-2008.
He received his Law Degree (Juris Doctor) from Georgetown University Law Center, Washington D.C. He earned Masters Degree's from Marine Corps University and the University of Southern California (UCLA) and is a graduate of the United States Naval Academy at Annapolis, MD
Judge Floyd retired as Lt. Colonel from the United States Marine Corps after 22 years of service. As a Marine Corps Logistics Officer, he held many leadership positions becoming the deputy Director for Marine Corps Ground Weapons Systems Management. His decorations include The Defense Meritorious Service Medal, (3) Navy Meritorious Service Medals, Navy commendation Medal, Joint service Achievement Medal and the Navy Achievement Medal.
Judge Floyd's involvement in his communities begin as a member of The Officers Christian Fellowship 1984 in which he provided support and discipleship to instill high moral values to officers. He was a member of the Board of Directors of the Albany Urban League (1987-1989). He sponsored programs for Young Marines providing support for underprivileged children of single parents in inner city of Washington, D.C. In 1992 Judge Floyd managed the largest Toys for Tots program in the Nation, providing over 200,000 toys to the needy children in the Washington, D.C. Metropolitan area.
Special Award Ceremony
BG Michael Fleming, USA, Ret
Bronze Medallion for Humanitarian Service Award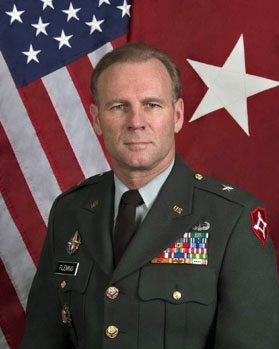 The Four Chaplains Memorial Foundation has announced that BG Michael Fleming, USA, Ret has been selected as one of six awardee's Nationwide to receive the Prestigious Bronze Medallion for Humanitarian Service.
This honor is bestowed on General Fleming for his selfless service to his local community as well as impacting the broader regional, state and national scale.
About BG Michael Fleming
Brigadier General Fleming assumed duties as the Assistant Adjutant General for the Florida Army National Guard, St Augustine FL on 3 October 2003. He holds a Master of Arts (with Distinction) in National Security and Strategic Studies from the Naval War College and a Master of Business Administration from the University of North Florida.
General Fleming enlisted in the United States Marine Corps and after receiving three meritorious promotions as an enlisted Marine, he was commissioned through the Enlisted Commissioning Program. He served in various leadership positions in the Marine Corps through the grade of Captain until his transfer to the Florida Army National Guard. General Fleming's military assignments include Chief of Staff, Deputy Chief of Staff Operations, Battalion Commander, Company Commander, Chief, Policy and Liaison, National Guard Bureau, and Inspector General. He has served as a National Security Fellow at Harvard University and as a Congressional Fellow with the House Veterans Affairs Committee.
General Fleming has been published by NATO Review, The Journal of Homeland Security and Harvard University. General Fleming was a member of the United States CIOR Military Pentathlon team from 1990-1994, 1997 and 2000; and member of the United States CISM (International Council of Military Sports) Military Pentathlon team in 1993.
Service In Honor and Memory Of:
Steward's Mate Charles Walter David Jr.
June 20, 1917-March 29, 1943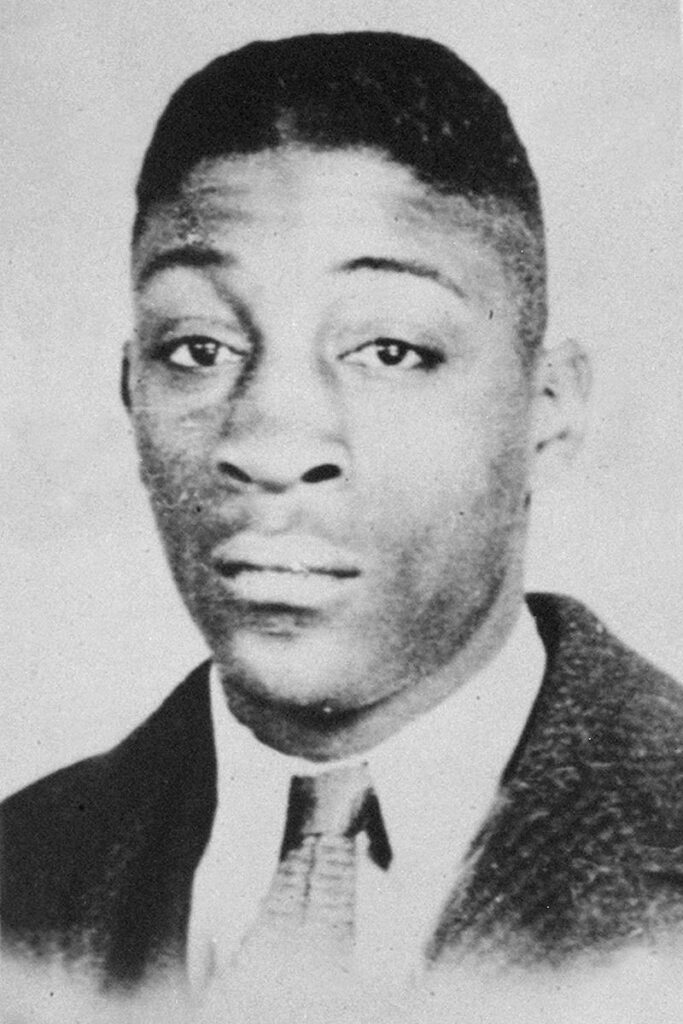 An American Hero who served as a Steward's Mate in the United States Coast Guard, died of pneumonia after rescuing other soldiers and sailors from the frigid North Atlantic. He was assigned to the USCGC Comanche during World War ll. The Comanche was assigned to escort a convoy that included the Dorchester, a troop transport, when it was torpedoed by a U-boat off Greenland. Seaman David volunteered to dive into frigid waters to rescue exhausted crew and passengers from the Dorchester. Walter David also recused several other Comanche crew members, who grew exhausted.
Seaman David came down with pneumonia after exertion of his rescue efforts, dying within a few weeks. He was posthumously awarded the Navy and Marine Corps Medal.
In 2010 when the Coast Guard decided that all new Sentinel class cutters would be named after Coast Guard personnel who had been recognized for their heroism, David was one of those to be honored. The seventh cutter in the class named USCGC Charles David Jr. Upon her commissioning she was assigned to serve in Key West, Florida. She was officially commissioned on November 16, 2013.