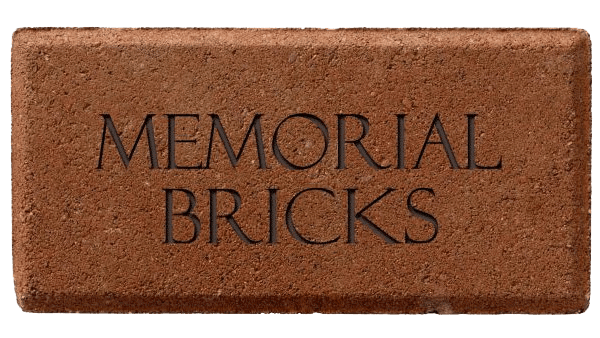 CONSTRUCTION DELAYS
As many of you know, COVID-19 has affected all of us in many ways. The Cecil Field POW/MIA Memorial construction was brought to a complete halt earlier this year due to COVID-19 shutdowns which delayed construction, and specifically brick placement. Phase I construction was finally able to restart in November. We have been working and meeting with our new site contractor, Live Oak Contracting, putting together a new, revised schedule for the remaining Phase I construction. Please accept our sincere apologies for the delays in brick placement that may have affected your plans with mini bricks or site visits to see the placed bricks. We are working diligently to get the Phase I construction updated schedule and get the bricks placed.
BRICK ORDERS
Please also note that the mini bricks are all shipped and packaged with the entire brick order; they are not provided separately to us. Due to delays from COVID circumstances, we have delayed submitting the third brick order. This is good news for some, as there is still time to order a brick. You can order a brick by clicking on the link below:
Orders will be accepted until further notice. Once your order is placed, shipment has been received, and inventoried and checked by our volunteers, we will notify you if you would like to pick up your mini brick at the Chapel or would like to have it shipped to you – just as we have done with the prior two orders.
THANK YOU!
We do want to take this opportunity to thank each and everyone of you who have and continue to support our efforts. We appreciate your patience and support as we restart Phase I construction and move toward the much-anticipated placement of the memorial bricks.
As a reminder, there is no National Memorial dedicated to the more than 80,000 still Missing in Action/Unaccounted For service members going back to World War II. We humbly ask that you consider partnering with us as we move forward to ensuring a National site is established! If you would like to contribute financially or would like to volunteer your time to assist in our efforts to establish a National Memorial, please visit our website at: powmiamemorial.org
Sincerely,
Mike Cassata
Executive Director
---
"The Cecil Field POW/MIA Memorial supports the efforts of our government and foreign governments to achieve the fullest possible accounting for those still Missing in Action and unaccounted for from all wars – past, present and future. See the Defense POW/MIA Accounting Agency (DPAA) website at dpaa.mil for additional information about those who are still unaccounted for."