On May 17th, in Sarasota, Florida, Lyn Corley (pictured center) was presented with the 2018 Samuel Proctor Award for her oral history on "Conversations from Cecil Field" series.
Mrs. Corley spent over a year conducting interviews of service members, spouses and dependents of those who served at Naval Air Station Cecil Field. These conversations will be a permanent recording for The Florida Historical Society and available for many generations to come.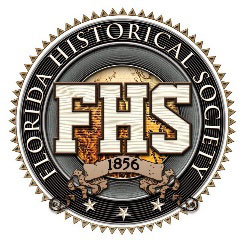 On behalf of the entire Cecil Field POW/MIA Memorial organization, we would like to recognize and thank Mrs. Corley for the hard work and dedication she provided to preserving the history of those who served.
To learn more about the Samuel Proctor Award, please click on the following link: http://oral.history.ufl.edu/