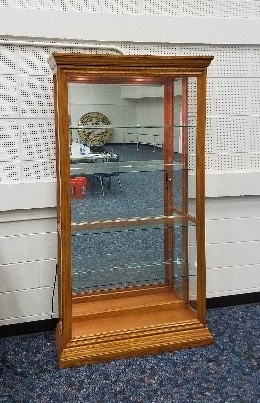 We would like to take this opportunity to recognize and thank one of our newest partners, Orange Park Furniture (OPF).
OPF recently donated a display case to the Cecil Field POW/MIA Memorial museum. Their contribution helps begin our first steps toward opening the initial museum (in existing Bldg. 333). The museum will honor and share the stories of Former Prisoners of War and those still Missing in Action.
Orange Park Furniture is a family owned and operated furniture Store that has been serving Orange Park and all of Northeast Florida for over 40 years. Elmer "EJ" James is the owner and is a strong supporter of our military. Thank you EJ and Orange Park Furniture for your support!
Orange Park Furniture
1329 Park Ave
Orange Park, FL 32073
Phone: (904) 264-5464
Website: orangeparkfurniture.com